Teaser Tuesday is a weekly bookish meme hosted by iz B of A Daily Rhythm. Anyone can play along!
"You think it's so easy to change yourself.
You think it's so easy, but it's not."
-This Song Will Save Your Life by Leila Sales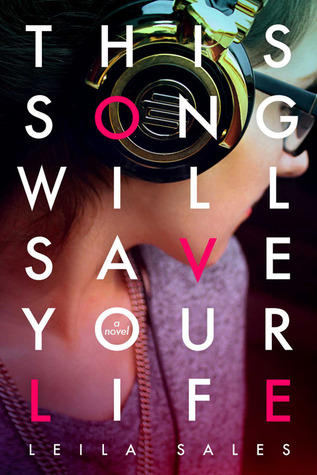 Goodreads Summary:
All her life, Elise Dembowski has been an outsider. Starting a new school, she dreams of fitting in at last – but when her best attempts at popularity fail, she almost gives up. Then she stumbles upon a secret warehouse party. There, at night, Elise can be a different person, making real friends, falling in love for the first time, and finding her true passion – DJ'ing.
But when her real and secret lives collide, she has to make a decision once and for all: just who is the real Elise?
An irresistible novel about hope, heartbreak and the power of music to bring people together.
What teaser have you shared this week? Link me up to your post. Happy reading!