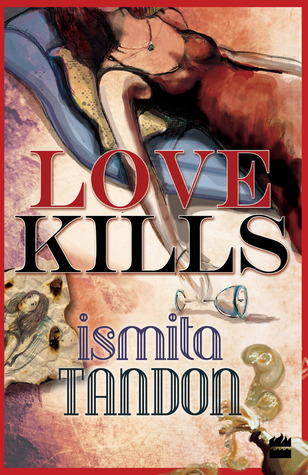 Summary-
'The fat constable on duty brought to my attention a sketch. Every tiny detail of the murder scene was on paper: the wilted orchids placed across her midriff, the knife balanced precariously on the low table and her dreamy eyes…'
You won't live a boring life if you're named after a whisky (more or less).
Meet Johnny Will, named thus by an alcoholic father who died under mysterious circumstances. Johnny is the founder of Thy Will – a de-addiction centre for the rich and the famous that uses very questionable methods – and the fiancé of Mira Kermani, daughter of the richest man in town.
The beautiful young Mira dies of an overdose of morphine. Officer Ray is convinced that Johnny is the killer. Johnny's assistant Sera, who secretly loves him, and his half-brother Zac are working hard to protect him from the officer. Or are they? Could Aunt Adele's hunger for what was rightfully her son's inheritance have driven her to murder? Or is the murderer an unhappy patient?
From the author of the disturbing and controversial Jacob Hills, an unputdownable story of crime and passion in the hill-station town of Monele.
Review-
Every now and then I am very much in the mood to read a good murder mystery and Love Kills was just that. I have previously read Jacob Hills by Ismita Tandon and know that she is a fantastic author so of course when I got a chance to read Love Kills I went for it. Love Kills was an amazing read which kept me guessing through out.
Johnny Will is the founder of Thy Will which is a de-addiction centre. I found Johnny's character to be the most intriguing in the bunch. He has had an alcoholic father who was not faithful to his wife. His half brother Zac and aunt whose intentions are unknown for the most part are present in Johnny's life. Johnny's way of treating his patients was definitely not traditional and we can see him sitting on the line between good and bad.
Then we have Mira who is murdered with an overdose of morphine. She was Johnny's fiance. Adding to this is Johnny's secretary Sera who is secretly in love with Johnny. This cast makes for the suspects in Mira's murder. As and how the story progresses we find out that each person has a hidden agenda of his own and things are definitely not as they seem.
I was completely reeled in as soon as I started reading. Love Kills is set in a small town with rich people with an eerie back drop. It goes on from various point of views so we get an all around view of what's happening with Officer Ray who is leading the investigation. I was really trying to guess who the killer may be but when the truth came out I honestly didn't see it coming.
Love Kills is dark and gritty. It touches the dark side of human emotions with twisted minds and greed. If you are looking for a good murder mystery which will probably keep you up all night in the hopes of figuring out what actually happened, look no more. Love Kills is the perfect read for you!
*Note: A copy of this book was provided by the author/publisher in exchange for an honest review. We thank them.