"Waiting On Wednesday" is a weekly bookish meme, hosted by Jill at Breaking the Spines, that spotlights upcoming releases we're eagerly anticipating.
The Wife Between Us by Greer Hendricks and Sarah Penakken
Publication date- January 9th 2018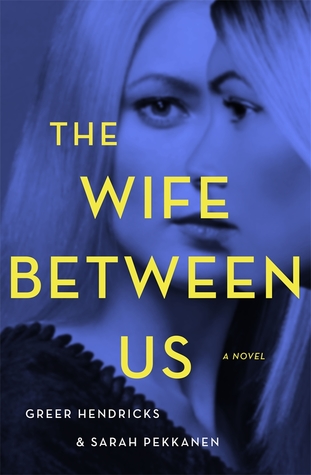 Goodreads Summary:
A novel of suspense that explores the complexities of marriage and the dangerous truths we ignore in the name of love.
When you read this book, you will make many assumptions.
You will assume you are reading about a jealous wife and her obsession with her replacement.
You will assume you are reading about a woman about to enter a new marriage with the man she loves.
You will assume the first wife was a disaster and that the husband was well rid of her.
You will assume you know the motives, the history, the anatomy of the relationships.
Assume nothing.
Discover the next blockbuster novel of suspense, and get ready for the read of your life.
This book sounds so interesting, and that summary is so on point- it's just enough to get me curious, so I'm looking forward to this one.
What are you waiting on this Wednesday? Let me know!