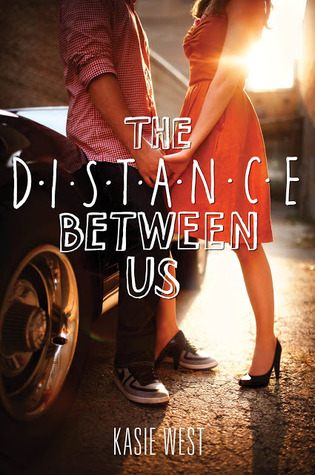 Summary-
Seventeen-year-old Caymen Meyers studies the rich like her own personal science experiment, and after years of observation she's pretty sure they're only good for one thing—spending money on useless stuff, like the porcelain dolls in her mother's shop.
So when Xander Spence walks into the store to pick up a doll for his grandmother, it only takes one glance for Caymen to figure out he's oozing rich. Despite his charming ways and that he's one of the first people who actually gets her, she's smart enough to know his interest won't last. Because if there's one thing she's learned from her mother's warnings, it's that the rich have a short attention span. But Xander keeps coming around, despite her best efforts to scare him off. And much to her dismay, she's beginning to enjoy his company.
She knows her mom can't find out—she wouldn't approve. She'd much rather Caymen hang out with the local rocker who hasn't been raised by money. But just when Xander's attention and loyalty are about to convince Caymen that being rich isn't a character flaw, she finds out that money is a much bigger part of their relationship than she'd ever realized. And that Xander's not the only one she should've been worried about.
Review-
I had been hearing such awesome things about Kasie West since a long time so I just had to try out her books. The Distance Between Us looked like a really cute read and that is why when I was in the mood for it I got to it. The book was much better than I thought it would be. A quick light read with heart which makes you happy.
Caymen works at a doll shop which her mother owns. I really liked Caymen since the moment we met her. She had this dry sense of humor which only a few got and all her sarcastic remarks kept me grinning while reading. Caymen has her own issues with her father and especially with "rich" people because of her past but when she meets Xander she can't help but be attracted to her.
I really liked Xander too but not as much as Caymen herself. Xander is richer than God but he is charming and strangely he understands Caymen. I liked Xander's determination where Caymen was concerned. He didn't give up on her and kept pursuing her even when the odds were stacked against them.
Caymen and Xander were really cute together. Cuteness is the ongoing theme in Distance Between Us. The book is completely clean but I still enjoyed the conversations Caymen and Xander shared. I also liked the relationship Caymen shared with her friends and her mother.
The only thing that bothered me in The Distance Between Us was the twist in the end which I felt made the book lose its point. The whole poor girl rich boy thing the book had going was cliche but still fresh through Kasie West's eyes. I loved the writing and I am very sure that I'm going to look into reading more books by her.