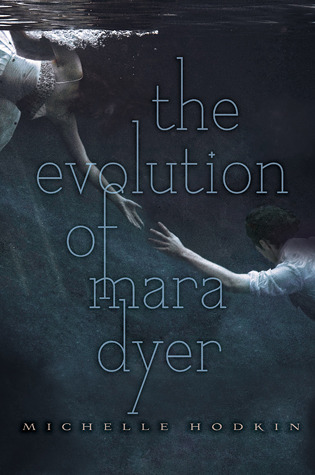 Summary-
Mara Dyer once believed she could run from her past.
She can't.
She used to think her problems were all in her head.
They aren't.
She couldn't imagine that after everything she's been through, the boy she loves would still be keeping secrets.
She's wrong.
In this gripping sequel to The Unbecoming of Mara Dyer, the truth evolves and choices prove deadly. What will become of Mara Dyer next?
Review-
I wanted to read The Evolution of Mara Dyer since a long time. But I am so glad I waited for the trilogy to end because this book ends with a killer cliffhanger. I was glad I had the next book to dive right into. But coming back to Evolution, it was a great read and it had everything I was expecting and more.
The Evolution of Mara Dyer starts right off where Unbecoming ended. Mara has been hospitalized because everyone thinks that she is imagining things. But she finds a way out of it to go home. Still, crazy things keep happening to her and now she has to be really careful pretending to be normal while dealing with everything that is going on.
I really like Mara as a character. I like the way Michelle Hodkin puts Mara's thoughts together. They are eerie and creepy but so true and honest. The way Mara's feelings are laid out for us to see was amazing. Then we had Noah Shaw to add in to the amazingness. In the last book we'd only scratched the surface of Noah. Here we delve in much deeper.
I LOVE the chemistry Noah and Mara share. It is hot and intimate without being graphic. They were missing a tiny bit of their wit and humor which they shared in the first book but I still enjoyed all the conversations between them as they are trying to figure things out.
I really liked the back story which started in this book. It takes place in India so of course, I was a bit biased. I loved seeing Jamie. He was a great friend. I also really like Mara's family, especially Daniel. They only want what is best for her. The Evolution of Mara Dyer was a really good read.