Summary-
AN UPTIGHT BRITISH EXECUTIVE. AN ADVENTUROUS AMERICAN NEWBIE. A SEXY INTERNATIONAL SCANDAL IN THE MAKING.
New York Times
and #1 internationally bestselling author Christina Lauren's Beautiful and Wild Seasons series hook up in
Beautiful Secret
for an erotic intercontinental romp that celebrates the best of both worlds!
When Ruby Miller's boss announces he's sending her on an extended business trip to New York City, she's shocked. As one of the best and brightest young engineers in London, she knows she's professionally up to the task. The part that's throwing her is where she'll be spending a month up close and personal working alongside—and staying in a hotel with—Niall Stella, her firm's top urban planning executive and The Hottest Man Alive. Despite her ongoing crush, Ruby is certain Niall barely knows she's alive…until their flirty overnight flight makes him sit up and take notice.
Not one for letting loose and breaking rules, recently divorced Niall would describe himself as hopeless when it comes to women. But even he knows outgoing California-girl Ruby is a breath of fresh air. Once she makes it her mission to help the sexy Brit loosen his tie, there's no turning back. Thousands of miles from London, it's easy for the lovers to play pretend. But when the trip is over, will the relationship they've built up fall down?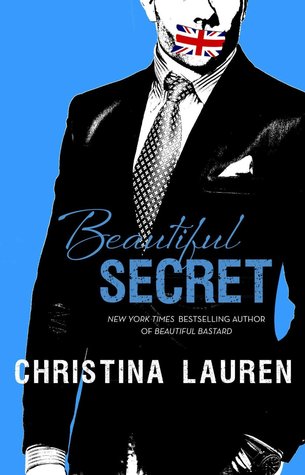 Release date: April 14th 2015
Published by: Gallery Books
Page numbers: 401
Review-
If there is one thing I have realized after reading 6 books by Christina Lauren is that their books are pretty damn addictive. They reel you in and you don't feel like stopping till you've reached the end of the book. I am really happy to say that the same was the case with
Beautiful Secret.
I thoroughly enjoyed myself while reading this book!
Ruby is an intern and when her boss announces that she has to go to a trip to New York with Niall Stella she is all too happy. I LOVED Ruby. She was such a refreshing heroine. She totally admits about her crush to Niall when they get to know each other. It was so sweet seeing her completely in love with this reserved man who is trying to get out of his shell. I loved how open and optimistic she was about everything.
Then we have Niall. It was refreshing to read about a hero who is not cocky or over confident. Niall has just gotten out of a divorce and he is highly inexperienced where women are concerned. He is hesitant and reserved. But Niall can't help but be pulled towards Ruby even though he is very unsure about what to do with her. Niall messes up big time at the end but he makes up for it with lots of groveling.
Niall and Ruby were great together. The whole opposites attract thing held very true for them. I loved all the conversations they had. Ruby dived head first with her feelings where as Niall was super careful. I liked how they each had vulnerabilities and Niall struggled to express his feelings. They were really just what the other needed.
I also loved that we got to see Bennett, Max, Will and George. All these guys are hilarious and seeing them with the shy and kinda uptight Niall Stella was fun. As you can see from all my gushing, I thoroughly enjoyed Niall and Ruby's book and I am definitely looking forward to more from Christina Lauren. Beautiful Secret was a great read.