Today we have with us, Kalyani Rao. She is the author of Bubble Wrap. There is also a giveaway at the end of the post who can win 2 copies of Bubble Wrap. So keep reading!
Summary-
Twelve-year-old Krishna Singh has been married off to Shyam Singh of Rokhagadh, Rajasthan. Before the wedding, Krishna's grandmother gives her a box filled with exquisite jewellery, telling her to sell it in times of trouble, but otherwise to hide it from her parents and in-laws. Accompanied by Gudiya, the fifteen-year-old widow of her cousin, Krishna realises that her cold marital home is a far cry from the loving one she left behind. The world outside has modernized and is beamed via television into her home. But she is not allowed to go to school, instead a female tutor comes home to teach her. A dubious father-in-law, a husband away at boarding school, and a mousey mother-in-law clearly show Krishna what is a woman's place in this family. An unfortunate incident leads Krishna and Gudiya headlong into a series of events that change their lives forever. As they deal with one situation after another, the girls discover each other and learn much about the world they live in. Bubble Wrap is a story about their fight for survival against impossible odds in a shallow male-dominated society.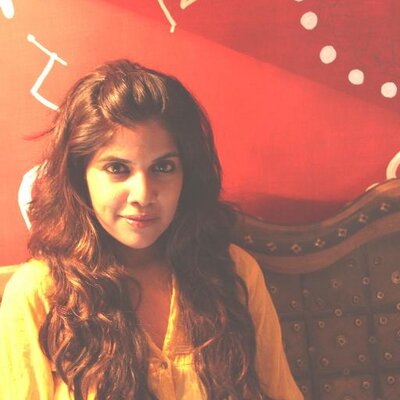 ABOUT THE AUTHOR:
Kalyani Rao likes to describe herself as a travel junkie who writes. She believes that she has learned most of her lessons in life while traveling. Kalyani is based out of Pune where she also runs a theme-based Travel Company.
A big fan of Haruki Murakami, she also blogs and some of her writing can be found at twinklingpebbles.wordpress.com. Bubble Wrap is the debut novel of this young entrepreneur.
INTERVIEW:
Tell us a little bit about yourself.
I am a bit of a non conformist who likes to believe that I have learned most of my lessons in Life by travelling extensively. I run a theme based travel company and pursuing my passion to write.
Tell us about your book,
Bubble wrap.
Bubble Wrap
is a story of our times where medieval and primitive mindsets still prevail.The story is being narrated by a twelve year old married girl who narrates this emotional roller coaster filled with nail biting suspense. Bubble wrap is also a story of friendship and love between Krishna and Gudiya,the two main characters of the story.
What inspired you to write your book?
One of my backpacking trip to northern India inspired me to write the story of Bubble wrap.
Are any of the characters in your book inspired by someone you know or are they complete results of your imagination?
I am inspired by lot of people and incidents when I wrote the characters of the book however most of it is my imagination.
What kind of research went into writing your book?
Well most of research was done when I was travelling across north and when I stayed with a local family.
Did you always want to become an author or was it something that you eventually thought of or realized? If not an author, what did you want to be when growing up?
I guess I always enjoyed putting my thoughts together and observe and somehow being an author allows that.
Tell us why readers should pick up your book.
One should pick this emotional book to feel warm,nudged and desperate at times.Its one of those reads which makes us put up question
s.
What do you like to do when you're not writing?
Kalyani and Harlequin India have generously offered to give away TWO copies of Bubble Wrap to two
lucky
INDIAN
readers.
Enter through the rafflecopter b
elow or go here.
May the odds be ever in your favor!
a Rafflecopter giveaway
Thanks! Happy reading everybody :)