Hi, everyone! I decided to go in for both Teaser Tuesday and Top Ten Tuesday today as I have some incredible lines to share from my current read, and I love the Top Ten Tuesday topic for the week. Without much ado, let's get on to the post.
Teaser Tuesday is a weekly bookish meme hosted by Miz B of A Daily Rythm. Anyone can play along!
"Even before I open my eyes, I like Vic. Biologically female, gendered male. Living within the definition of his own truth, just like me. He knows who he wants to be. Most people our age don't have to do that. They stay within the realm of the easy. If you want to live within the definition of your own truth, you have to choose to go through the initially painful and ultimately comforting process of finding it."
-Every Day by David Levithan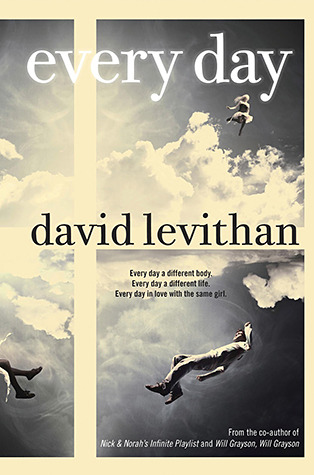 About the book:


Every day a different body. Every day a different life. Every day in love with the same girl.
There's never any warning about where it will be or who it will be. A has made peace with that, even established guidelines by which to live: Never get too attached. Avoid being noticed. Do not interfere.
It's all fine until the morning that A wakes up in the body of Justin and meets Justin's girlfriend, Rhiannon. From that moment, the rules by which A has been living no longer apply. Because finally A has found someone he wants to be with—day in, day out, day after day.
This week's topic is:
top ten bookish resolutions we have for 2016
1) Read at least three books per week, because that is manageable.
2) Let there be at least one book of my own choice each week.
3) Not stress about review books. I will get there eventually and if I don't, no big deal.
4) Try and get back to reading French books!
5) Try and read at least one classic every two or three months.
6) Get back on track and complete 100 books in the year.
7) Be as consistent as possible with the above three resolutions.
8) Concentrate and focus more on the blog.
9) While achieving #5, again, don't stress too much. If Blogger doesn't want to agree with me, let it go.
10) Keep calm and read on.
Don't forget to link me up to your Teaser Tuesday or Top Ten Tuesday post in the comments, as I'd love to see what you've put together. Happy Tuesday, and happy reading!