"Waiting On Wednesday" is a weekly bookish meme, hosted by Jill at Breaking the Spines, that spotlights upcoming releases we're eagerly anticipating.
Zombie Abbey by Lauren Baratz-Logsted
Publication date- April 3rd 2018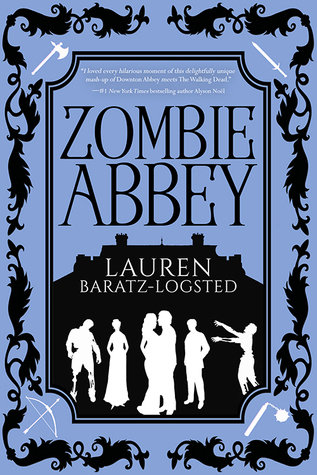 Goodreads Summary:
1920, England
And the three teenage Clarke sisters thought what they'd wear to dinner was their biggest problem…
Lady Kate, the entitled eldest.
Lady Grace, lost in the middle and wishing she were braver.
Lady Lizzy, so endlessly sunny, it's easy to underestimate her.
Then there's Will Harvey, the proud, to-die-for—and possibly die with!—stable boy; Daniel Murray, the resourceful second footman with a secret; Raymond Allen, the unfortunate-looking young duke; and Fanny Rogers, the unsinkable kitchen maid.
Upstairs! Downstairs! Toss in some farmers and villagers!
None of them ever expected to work together for any reason.
But none of them had ever seen anything like this.
I have previously read and love Lauren's works, so I'm super pumped that the author has a new book coming out!
What are you waiting on this Wednesday?