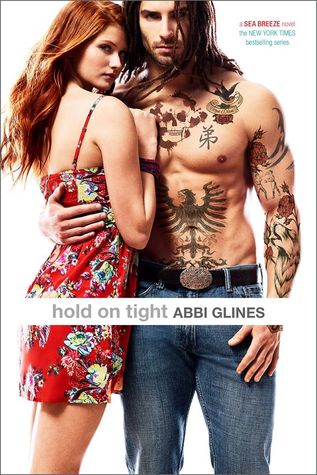 Summary-
Six years ago, Dewayne Falco's life changed. He lost someone he never expected to lose. Resigned to punish himself for something he felt he could have prevented, he goes through life without getting too close to anyone.
What he didn't expect was for the girl across the street to move back home and remind him of what they both lost: Dewayne's younger brother Dustin. However, when a miniature version of Dustin opens the door to greet him, Dewayne realizes he might not have lost everything after all.
Sienna Roy loved Dustin Falco most of her life. He was the boy next door, the high school basketball star and her best friend. But when his life was cut short, she realized he left a part of himself behind.
Now, she's back in Sea Breeze, thankful to have a home for her and Dustin's son, but not sure if she can ever forgive the people across the street who abandoned her when she needed them the most — The Falcos.
Betrayal, lies, and forbidden attraction might end Dewayne and Sienna's story before it's even begun.
Review-
Dewayne has been my one of my favorite since the beginning of the Sea Breeze series so I was really excited for Hold on Tight. Maybe I had expected too much out of him or what, I don't know but his book was a disappointment for me. It wasn't all bad but it wasn't as good as some of Abbi's previous books.
Six years ago, Dewayne's life changes when his brother Dustin died of a car accident which Dewayne thinks is his fault. Since then he has been drowning in drinks and girls knowing he would never measure up to his brother. Where did the smart ass, witty Dewayne go?! Where?! This Dewayne was an idiot, sending mixed signals. His reasons were really insufficient and I felt there was a severe lack of depth.
Sienna had loved Dustin but she had worshiped Dewayne. Now she's back in town with her son, Micah trying to live a better life for him. I had initially liked Sienna but as the story progressed I found her to be a bit dumb. Her innocence was really unrealistically portrayed and for a single mother she was stupidly naive.
The romance between Dewayne and Sienna was not even really a romance. He keeps on saying he doesn't to relationships but he keeps coming back to her. Sienna did not have a strong personality. I didn't understand her. Dewayne and Sienna had chemistry but the lack of communication was apparent. The conflict wasn't strong enough for the story.
BUT I did like a few things. Sienna's son, Micah was a sweet heart. He was the cutest kid and seeing that we didn't have any kids in the previous books it made for a refreshing change. I also liked the tiny glimpses of the remaining couples we get to see how they're doing. All in all, Hold on Tight was an okay read.