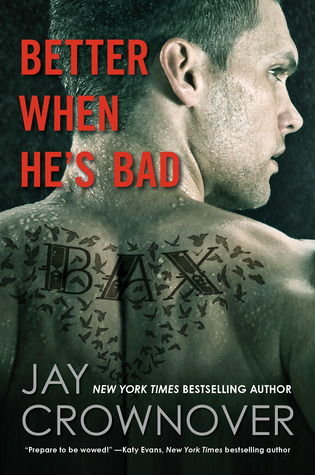 Summary-
Welcome to the Point
There's a difference between a bad boy and a boy who's bad . . . meet Shane Baxter.
Sexy, dark, and dangerous, Bax isn't just from the wrong side of the tracks, he is the wrong side of the tracks. A criminal, a thug, and a brawler, he's the master of bad choices, until one such choice landed him in prison for five years. Now Bax is out and looking for answers, and he doesn't care what he has to do or who he has to hurt to get them. But there's a new player in the game, and she's much too innocent, much too soft…and standing directly in his way.
Dovie Pryce knows all about living a hard life and the tough choices that come with it. She's always tried to be good, tried to help others, and tried not to let the darkness pull her down. But the streets are fighting back, things have gone from bad to worse, and the only person who can help her is the scariest, sexiest, most complicated ex-con The Point has ever produced.
Bax terrifies her, but it doesn't take Dovie long to realise that some boys are just better when they're bad.
Review-
I have read Rule and Jet by Jay Crownover and they were pretty average for me and that is the reason I didn't bother picking up the rest of the series. But then recently I had been hearing a lot of buzz around the Welcome to the Point series by Jay Crownover so I decided to give her books one more chance. I am glad I decided to read Better When He's Bad because I enjoyed it.
So Shane Bax, our hero has just gotten out of prison after a five year stint. He is one of the bad guys and not in the sense that he has good inside. He is hard and has always been on the wrong side of the law. At first, I didn't like Bax at all. I felt he was too reckless and stupid. But after he meets Dovie and we start seeing what she sees in him we kinda start understanding him. Bax kinda grew on me by the end of the book.
Then we have Dovie. Dovie is Bax's best friend's half sister. She is a girl who knows all about the hard life but still she works hard to meet ends meet. Despite all the bad surrounding her Dovie has remained untouched and innocent. I really liked Dovie. Though she was portrayed as the good girl she was brave and not afraid to stand up against Bax.
Bax and Dovie could not be more opposite if they tried. I have to admit I was not very convinced of them in the beginning. I was not entirely convinced of the book in the beginning, but soon I liked their chemistry. Things really started moving for me after about 30% and that's when I started rooting for Dovie and Bax.
I also really liked meeting the myriad of characters which make up the Point. Each one is broken because of the world surrounding them but we still get glimpses of good once in a while. While I cannot say Better When He's Bad was an exceptional read, I enjoyed the start of the new series and I hope to read more from Jay Crownover.